Kilimanjaro Travel Adventure Safaris Ltd
Business directory
:: Kilimanjaro Travel Adventure Safaris Ltd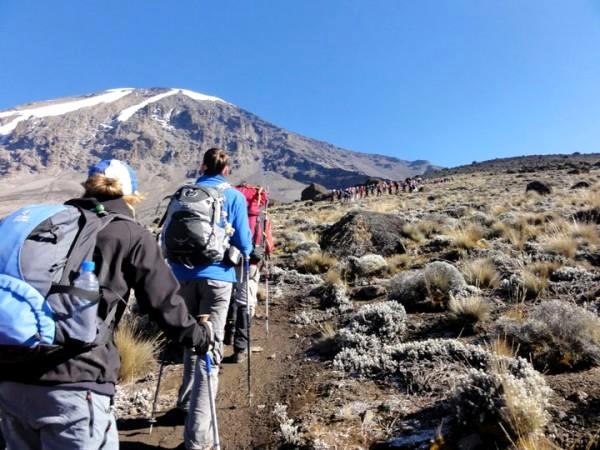 About
Kilimanjaro Travel Adventures Safari Ltd is reputable Licensed Tour Operator in Moshi Tanzania. Have been in Business since 1993 and works with skilled professional mountain climbing guides and safari guides. Travel consultants works well to provide travel tips and tourism information to help people plan and book tours. Organizes Kilimanjaro trekking adventures through all Kilimanjaro routes. Machame route is beauty scenic kilimanjaro route most recommended. Machame route has high success rate, comfort and price cost is cheap. Read more about machame route 6 days. Also offers Tanzania safari packages such as 6 days lodge safaris, 8 days lodge safaris,9 days wildlife tours, 12 days photographic safaris and 7 days budget camping safaris. How to book and...
Blog
Travel tips about Adventures, tourism resource links and safaris
Tourism resource links provides travel tips about adventures and safaris. Adventures include Kilimanjaro trekking,Mount Meru climbing,wildlife safaris, walking safaris, budget camping safaris and lodge safaris. Worldwide travel destinations also found on travel links seen at this travel blog feed. Share travel deals and ask for Tanzania travel package price costs. Rongai route and Machame route are budget adventure travel deals in Africa.
Adventures booking Africa include Kilimanjaro climbing safaris
African adventure safaris booking include Kilimanjaro climbing trips and wildlife safaris Tanzania. East African Adventures include Tanzania safaris and Mount Kilimanjaro trekking Expeditions, organized by KILIMANJARO TRAVEL ADVENTURE SAFARIS Ltd. Adventure people from Canada, USA, Brazil, German, Austria, Netherlands, China e.t.c can book adventure travel deals direct from local guides leading success Kilimanjaro trekking to summit. Mountain guides and safari guides provides quality and friendly guiding
Machame route adventure booking Kilimanjaro trekking
Machame route is one of Kilimanjaro routes, Machame route is scenic beauty and budget travel adventure is available to trek to Summit. Kilimanjaro trekking expeditions include climbing rocks, walking safaris, sightseeing and more attractions. Kilimanjaro climbing package can take 6 days or 7 days through Machame route. Make inquiry and book all inclusive adventure trip
Kilimanjaro routes
Kilimanjaro routes are special pathways in Mount Kilimanjaro which lead tourists to summit when climbing. Kilimanjaro routes are natural trails whereby scenic features are seen like wild flowers, wildlife, waterfalls, Volcano rocks and snow.Kilimanjaro trekking adventure booking is easier, inquire now
Travel tips,climbing gears and acclimatization Kilimanjaro
Travel tips for success ascent Kilimanjaro include climbing gears, acclimatization, Kilimanjaro routes and health status monitoring.Rongai route is one of favorite Kilimanjaro routes to choose when planning to trek Kilimandscharo. Kilimandscharo klettern reisen budget travel packages include Machame route 6 days, Rongai route 6 days and Lemosho route Kilimanjaro climbing. Adventure travel deals include camping safaris,outdoor travel and wildlife safaris Tanzania.