These flower arrangements were made by our students under the directions of our instructors during real lessons in the classroom of California Flower Art Academy.
If you are looking for a hobby which helps you live a stress free happy life, we recommend you flower arrangements. The merits and advantages with doing floral arrangements in your daily life as a hobby are as mentioned below:
1. Life surrounded by beautiful natural plants:
Since you get up until you go to bed, you can live a healthy life surrounded by
fresh flowers.
2. Never bound by strict time constraint:
You can enjoy designing and making floral arrangement anytime you like. Even
after beginning floral arranging, there is no time limit or restriction.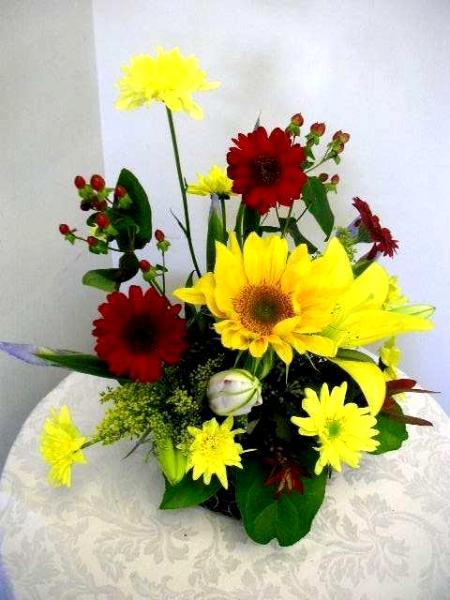 3. Affordable hobby:
You don't need a big amount of budget to enjoy this hobby. You don't have to
spend a lot of money for preparing any tools and devices (such as floral foam
and container etc.). Flower arrangement ingredients/materials are not so expensive.
4. No restriction about the location to enjoy floral designs:
No matter where you are, you can do flower arrangements. Namely you can make and display flower arrangements at home, at office, at an athletic club, golf club,
and retirement home whatsoever. Even when you are traveling, as far as you
carry floral foams and container (light ones available), you can practice or enjoy
flower arrangements by purchasing fresh flowers at a local flower shop.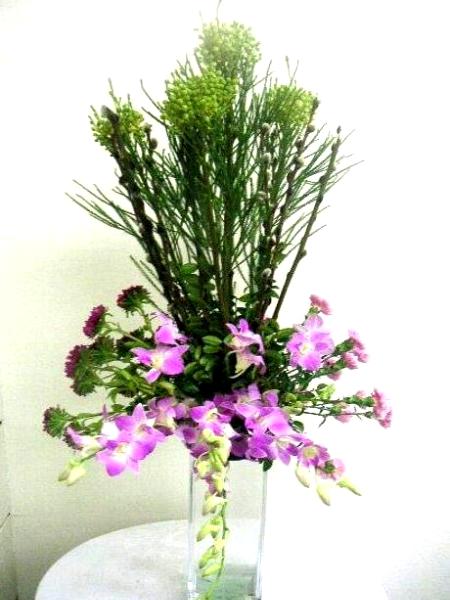 5. Appreciated by other people:
Suppose you display flower arrangements made by you at an office, community club
(you belong to), library, church or office of the company you work for, everybody
likes flower arrangements and your jobs are highly appreciated.
Those who would like to make the best use of flower arranging skills for doing business in the United States MAY have business opportunities by learning European arrangement . Running a floral shop or working as a floral designer in this country is quite popular although the competition is very severe.
No matter what kind of purpose you want to learn floral designs, for hobby or for business, we can help. California Flower Art Academy offers
a Variety of Programs
from entry level to professional levels. If you have any questions, please contact info@california-academy.com
Here is YouTube video introducing Running a Florist - Bosses. Presenter is Fran Bailey, owner of floral shop. Video source is
Small Biz Experts
.